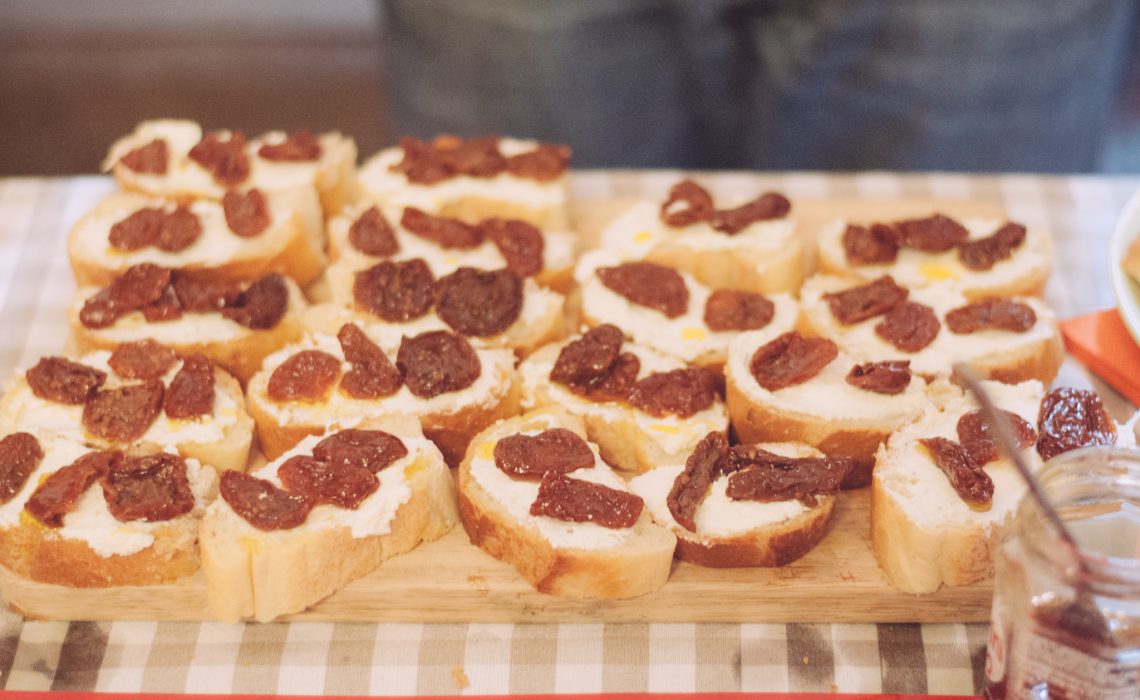 On 16th of May two Venetian local cooks, Cecilia and Daniela opened the door of their lovely house in Venice, near the Rialto bridge. At the centre of the living room was a big table full of ingredients for cicchetti – Venetian typical tapas.
A group of 16 Americans from Iowa was there to learn, prepare and eat local food together with two Venetian people.
The local cooks first explained the origin of bacari, traditional Venetian wine bar, which translates into "house of bacchus", (Bacchus being the Roman God of wine) they are small, dimly lit taverns, which serve cicchetti and other old traditional habits of Venetian people, for example legend of the "ombra" (shadow).
Ombra is a glass of wine and is called by Venetian in this way because it was originally sold by itinerant traders, who followed the shadow of Saint Mark's bell tower in order not to let the wine get warm.
Venice has so many traditions linked to food and inhabitant customs, it is a magic city full of history and heritage, is a city to discover and there's not better way to do it than live and eat as a local person. After all the Venetian stories told by the local cooks…the cicchetti making class started!
The local ingredients were top quality: baccalà mantecato (creamed cod), dried tomatoes, robiola (cheese), eggs, herring, soppressa (salami). When the preparation of cicchetti was completed the participants had a wine tasting session as one of the cooks was a sommelier…then the fun part: eat and drink!
Foody let those travelers live a fabulous experience of culture through local food in a familiar and warm atmosphere. Those American guys were really impressed by the taste of the food and all the things they found out about Venice!
If you also have the passion for local food and want live a similar experience as the "Cicchetti making class" or a proper typical lunch or dinner at local people's home in Venice or surroundings write to info@foodyexperience.com and the Foody team will organize for you a proper local food experience!
Pictures by Italian Vita